LATEST NEWS FOR 2018-19 SEASON
Paul Gallagher visiting lecture 'Transitions'
Paul Gallagher of Aspect 2i and renowned landscape photographer will be visiting Warrington PS on Tuesday 12th March to present his lecture 'Transitions' which covers his journey as a photographer from B&W film, to digital colour and B&W and also digital infrared. Doors open at 7pm for a 7.30pm start. Visitors are welcome and there will be charge of £5 at the door.

St.Helens Interclub Competition
Warrington PS was successful in winning all 3 sections in the 2018 St.Helens Interclub Competition. WPS collected 2 trophies for Open Prints and the Digital Competition. The nature print section was a tie for 1st place with St.Helens so they are taking home the trophy. The local clubs that entered this competition: Atherton, Ormskirk, St.Helens, Wigan and Warrington.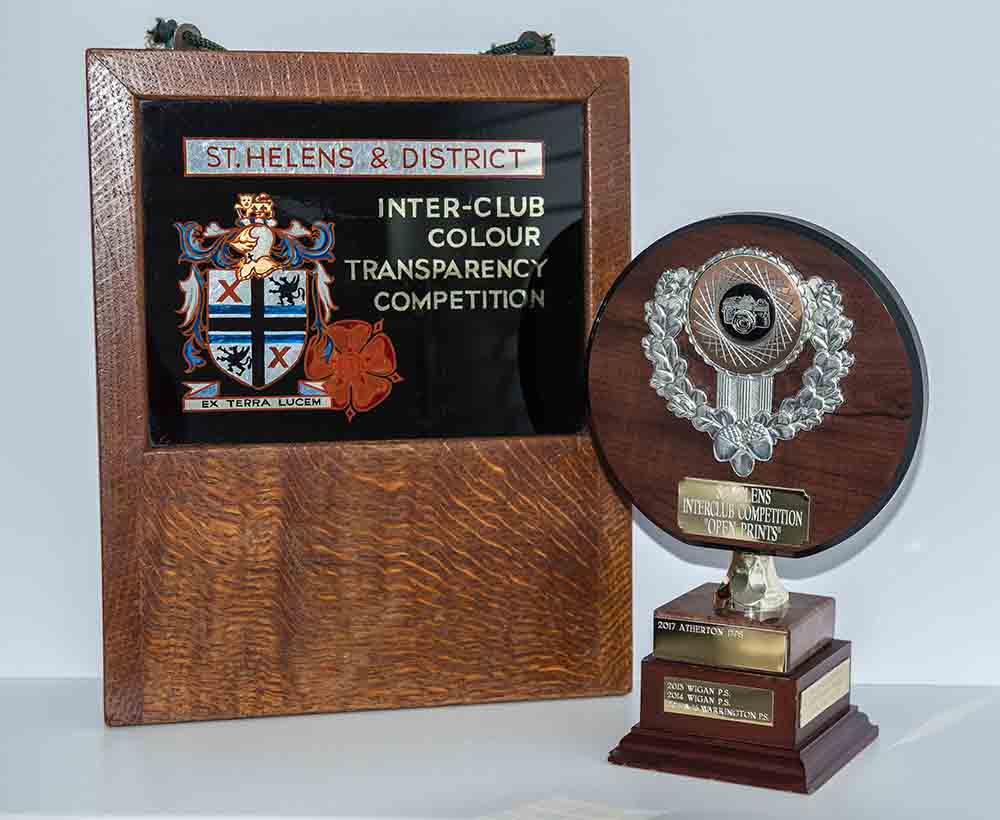 Chester Interclub Competition
Warrington Photographic Soc: were victorious on winning The Chester Interclub Competition 2018. Thirteen clubs throughout Cheshire & Merseyside entered this competition. Hoylake were 3rd with 20 points, Nantwich 2nd place with 22 points and Warrington Photographic Soc: 1st place with 26 points.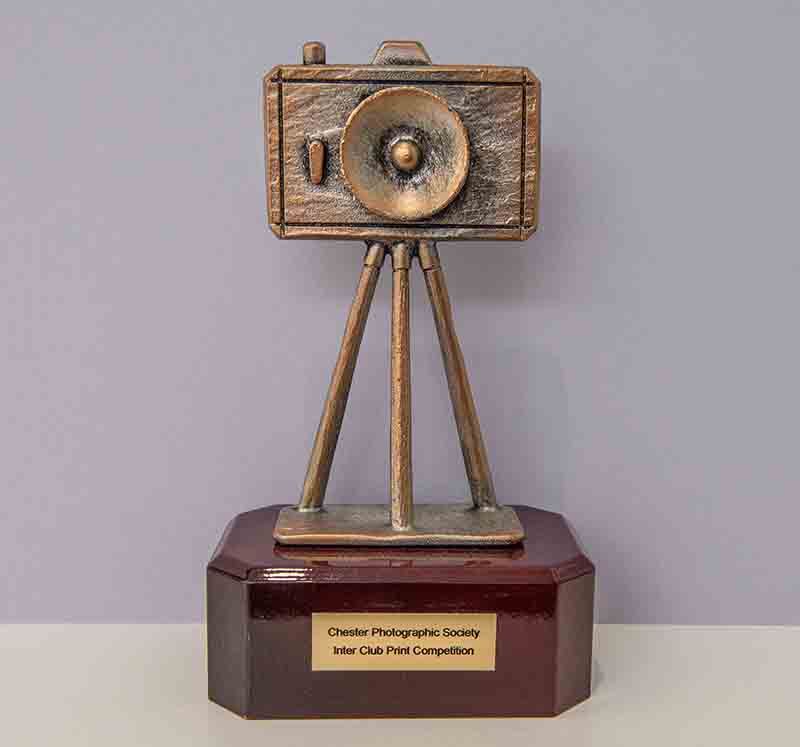 Joan Robinson Celebrates 65 years with WPS
Bob Robinson visited Joan at her home recently and spent some time reminiscing with her about the old days, PWS, its members and activities. Joan expressed a great deal of interest in the changes that have taken place in photography during the intervening years. Very kindly Joan donated to WPS the prints and lecture notes compiled by herslef and jer late husband Frank Bowden. The lecture was put together to celebrate the Society's Centenary year back in 1986. This records is a fascinating insight into the first 100 years of the Society. The lecture was, at th time, backed up with the Centenary Book that Frank and Jack Gregory worked on together. WPS will be forever garateful to Joan for her unstinting work and generosity over many years.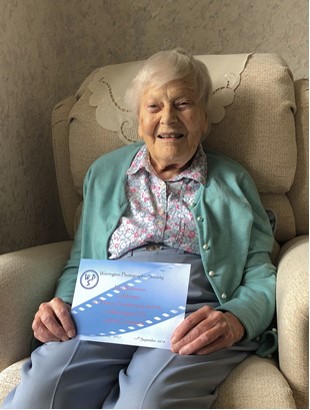 Joan was delighted to receive her flowwers and certificate to commemorate 65 years of continuous service to Warrington PS and its Committee.
Ian Beesley 16th October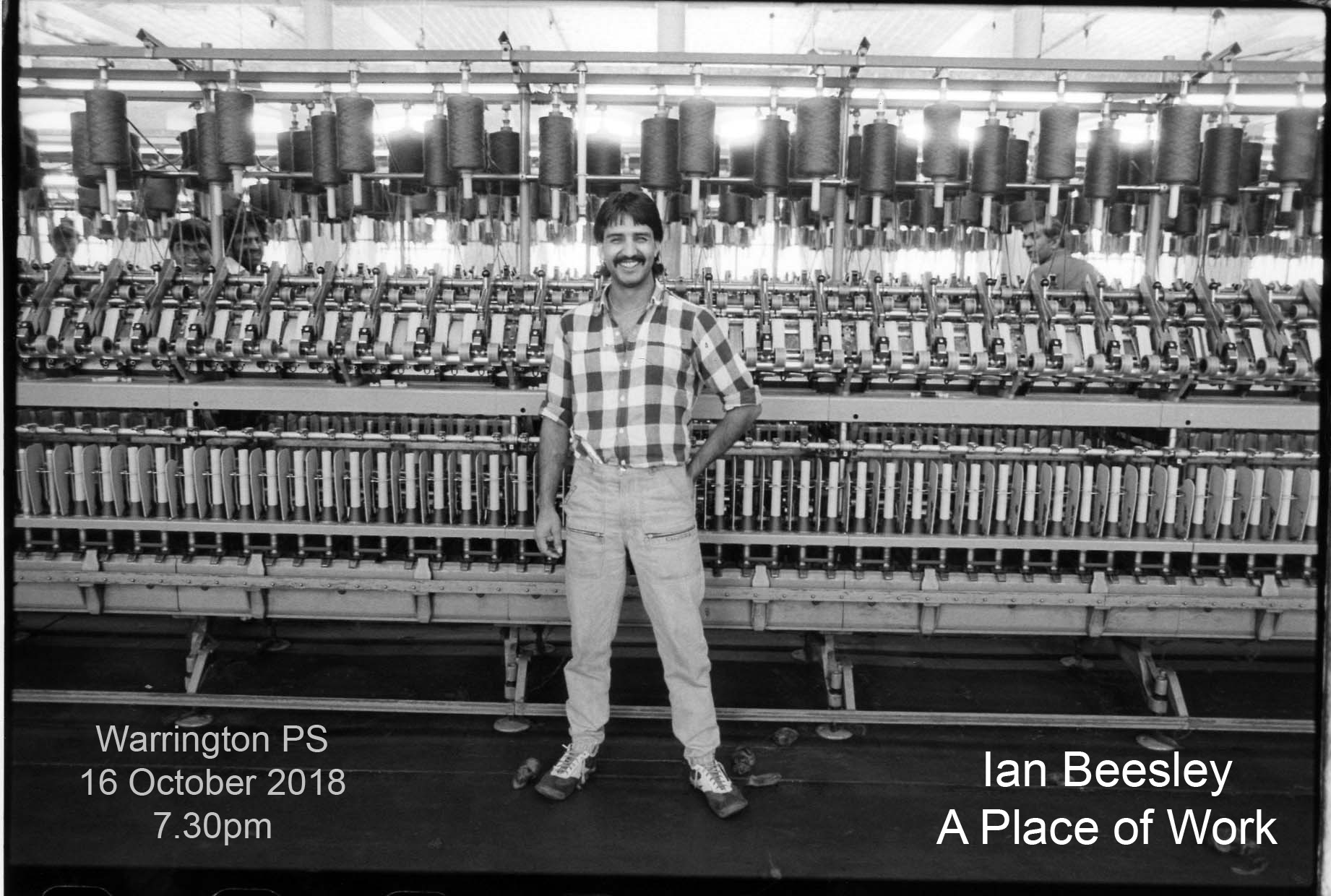 Warrington PS are happy to welcome Ian Beesley to the club on Tuesday 16th October to present his lecture 'A Place of Work'. Ian Beesley is an award winning and internationally acclaimed artist and photographer. His work has been exhibited nationally and internationally, most recently at Milan Photo festival, Italy, the International Industrial Photography festival, Shengyang China, The National Media Museum, Bradford and the Peoples History Museum Manchester. Please come along, visitors are welcome.
Foot note: This lecture was excellent and one of the best the club has had in recent years. We would recommend Ian and this lecture to other clubs.
New Season Starts 11th September
The new 2018-19 season starts on Tuesday11th September and we are pleased to welcome Barry Aldous and his 'Amazing Digital 3D Show' to the club as our opening lecture. Please come along and enjoy the evening.
There is also a reminder that the hand-in for the first monthly competiton is the following week on 18th September so please have your entries ready.